2017-2018 Catalog & Student Handbook
2017-2018 Catalog & Student Handbook
---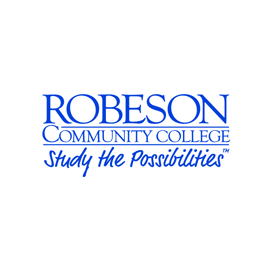 Robeson Community College
5160 Fayetteville Road
Post Office Box 1420
Lumberton, North Carolina 28359
Phone: (910) 272-3700 • Fax: (910) 272-3328
Web Address: www.robeson.edu [opens in a new tab]
Catalog & Student Handbook
2017-2018
Volume XLVIII
Robeson Community College is a tax-assisted, two-year public institution. Robeson Community College is accredited by the Southern Association of Colleges and Schools Commission on Colleges to award the associate degree. Contact the Commission on Colleges at 1866 Southern Lane, Decatur, Georgia 30033-4097 or call 404-679-4500 for questions about the accreditation of Robeson Community College. Most programs offered by the College have been approved for the enrollment of eligible veterans. RCC is also accredited by the North Carolina Board of Nursing, Commission on Accreditation of Health Science Education Programs, the Commission on Accreditation for Respiratory Care, Accreditation Review Committee on Education in Surgical Technology, National Association for the Education of Young Children and Joint Review Committee on Education in Radiologic Technology.
Admission to any and all educational programs offered by Robeson Community College is made without regard to race, color, sex, religion, age, disability, or national origin.
---
Robeson Community College publishes this catalog and student handbook in order to provide students and others with information about the College and its programs. The provisions of this publication are not to be regarded as an irrevocable contract between student and RCC. The College reserves the right to change any provisions, requirements or schedules at any time or to add or withdraw courses or program offerings. Every effort will be made to minimize the inconvenience such changes might create for students.
---
Back to Top
|

Print-Friendly Page